Easy Way to Open Deals on IqOption Automatically
---
Did you know that IQ Option traders are able to open trades (both BUY and SELL) at the opening price of the asset? This feature is intended to be used when you work with CFDs stocks (contracts for difference) because of the the fact that stocks are not traded 24/7 and can sometimes be inactive. But why anyone would want to use this feature and how to get the maximum out of it?
Before the "Market-on-open Orders" was introduced, traders had only one choice to submit a pending order. In order to do that, you should have filled in the "Purchase at…" box at the left bottom corner of the screen, you could define the price at which you wanted to buy or sell the asset. This choice may be really useful too. For instance, if you expect an asset price to recover after a sudden fall, the trader could choose the purchase price at a lower level than currently prevailed on the market. If the prediction will be true, the following positive trend will develop a trading opportunity.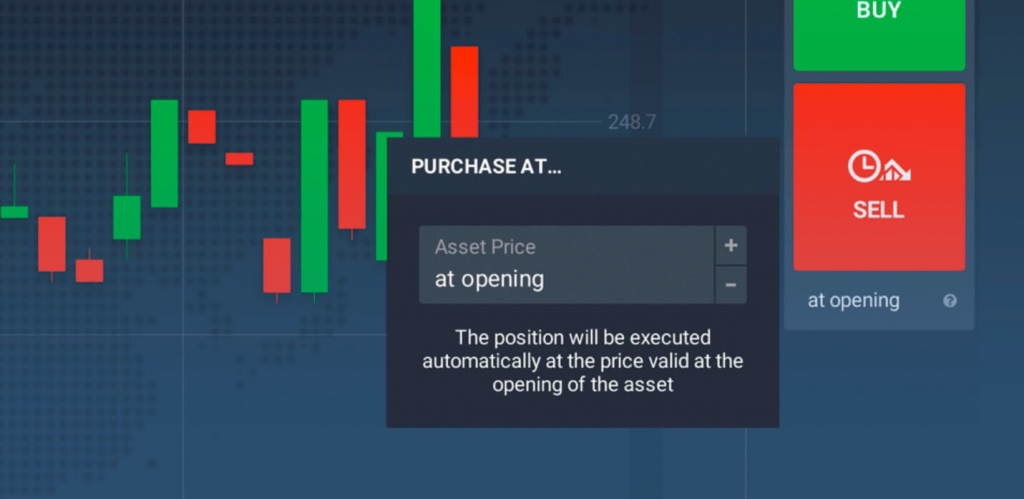 CFDs are not traded on the weekends or they are traded during the American business hours only and due to this, these tools may open at a specifically different price. It is possible to forecast the divergence and use it to get leverage against the market. This feature have to be used otherwise than CFDs due to the radical differences in the way they are traded.
Contracts for difference are an equity-based instrument. Consequently, CFDs have to with a specific company. You may want to track the financial performance of this certain company if you want to trade CFDs like the majority of experienced traders do. Every publicly company that is traded, shares all the main financial data 4 times in a year, before or after the market closure. The next trading session commonly begins with a sudden rise or fall in the share price (it depends on the information which is given in the report).
On the IQ Option platform there are many assets available in the CFD stocks section and similar opportunities appear regularly.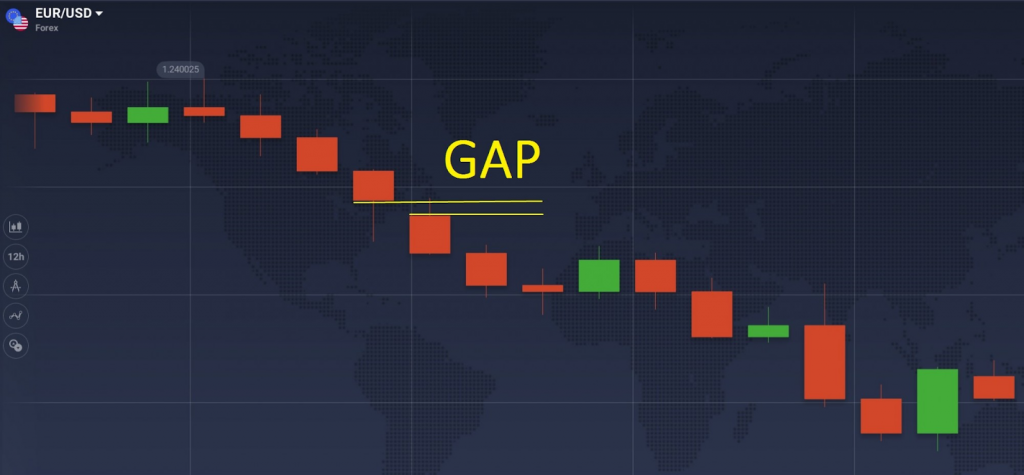 Overall, if market-on-open orders are applied in a right way, they may become a great complement to your trading strategy. Nevertheless, it may be difficult to become proficient in using this feature because it is not always easy to forecast the direction of the price at the moment when markets open and to forecast in which direction it will go after that.
---