Guide to the Bearish Engulfing Candlestick Pattern
---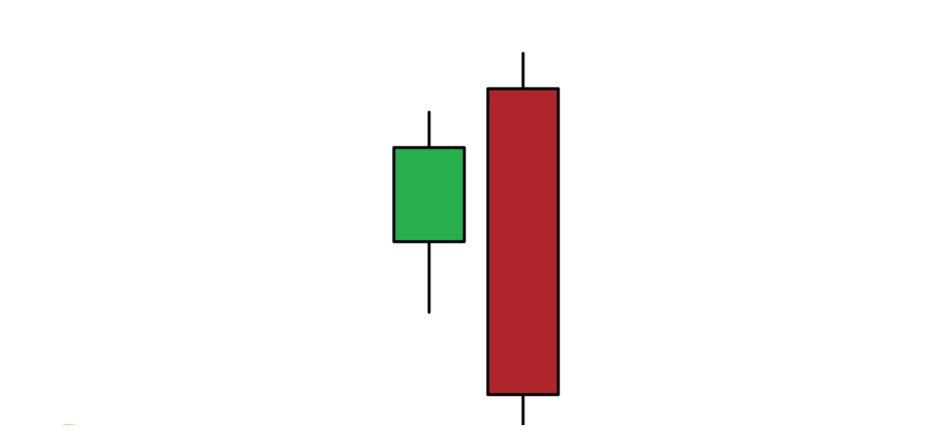 Identifying the bearish engulfing pattern on IQ Option
For the purpose of determining this pattern some conditions have to exist.
Firstly, the trend has to be an uptrend. This pattern develops in case an uptrend is becoming exhausted indicating possible reversal.
Secondly, the bullish candle has to be smaller than the bearish candle which follows it. It should be noted that the bullish candle must not be a doji. It is easy to engulf dojis.
Thirdly, the bearish candle has to fully engulf the bullish candle. The longer the bearish candle, the more bearish the reversal will be.
Bearish candlestick pattern

In case of a bearish candle pattern, the open of the bearish candlestick is lower than the close of the previous bullish candlestick. Its close is as well higher than that of the previous bullish candlestick. This pattern commonly develops at the peak of an uptrend when bears finally take over the markets.
Trading using Bearish Engulfing candlestick patterns on IQ Option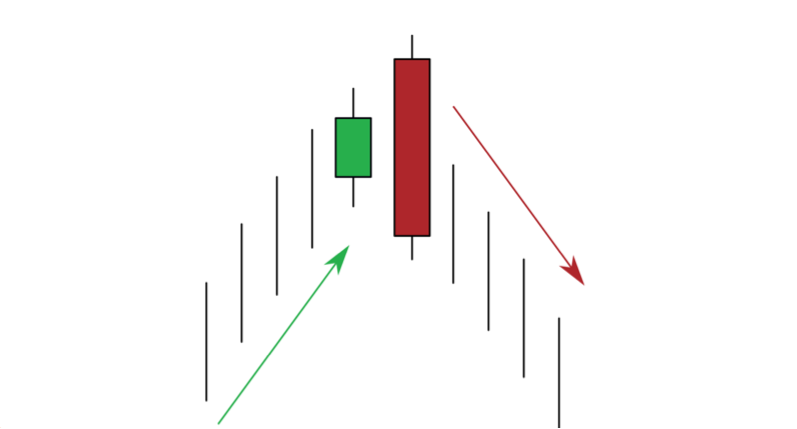 Once you face with a bearish engulfing pattern, you have to wait until the bearish candle develops, approving the beginning of the downtrend. Open a long sell position, which lasts 5 minutes or more on your IQ Option account.
As you have seen, the bearish engulfing pattern is pretty simple to identify. If you recognize an uptrend, just follow it until the bears step in. Keep in mind that the final bullish candlestick must not be a doji for this pattern to work in your favor. Moreover, this is a trend reversal pattern. Thus, whenever you face with it, open a long sell position.
---