Buy crypto with your bank card or IqOptions balance
How to buy crypto on iqoption.com?
To buy crypto like Bitcoin, Ethereum, Ripple and other currencies you need create My Wallet, check the instruction below.
Video how to buy crypto currency
What is a Cryptocurrency?
Cryptocurrency it's a digital currency controlled by special encryption technology. It serves as a digital storage of value and a medium of exchange. Cryptocurrencies are getting more popular with each year. The demand for them is ever increasing and so is the huge price.
Is it safe and legal to buy crypto from IqOptions?
Sure, purchasing crypto is absolutely legal. IQOption uses the most advanced security protocols and encryption techniques to make sure your funds are safe.
Where will the crypto be stored on Iqoption?
The crypto you purchase will be stored in your My Wallet on the IQOption platform. The My Wallet will be created automatically upon registration. You can always withdraw the cryptocurrency to an outside ewallet of your choice.
When I'm buying a crypto am I buying it from IQOption?
When you purchase a crypto on the IQOption platform the company purchases the amount for you from a crypto exchange.
What kind of crypto can i buy from IqOption?
List of crypto: OTN, BTC, ETH, BCH, XRP, DASH, ETC, ZEC, OMG, QTUM, NEO, XLM, TRX, EOS, BTG. More crypto will be added soon
How can i buy crypto from IqOption
After iqoption registration account you can buy crypto with your bank card and with your iqOption balance direcly from My Wallet page. If you don't have account you can buy crypto by bank card: - Buy Crypto and create My Wallet
1 step. How select amount and how to buy?

First of all you need select crypto currency that you want to buy. After that you will be able select amount that you want to use to buy crypto. For example on 02 april 2018 for 1000 euro you can buy 0.171 bitcoin.
2 step. Account registration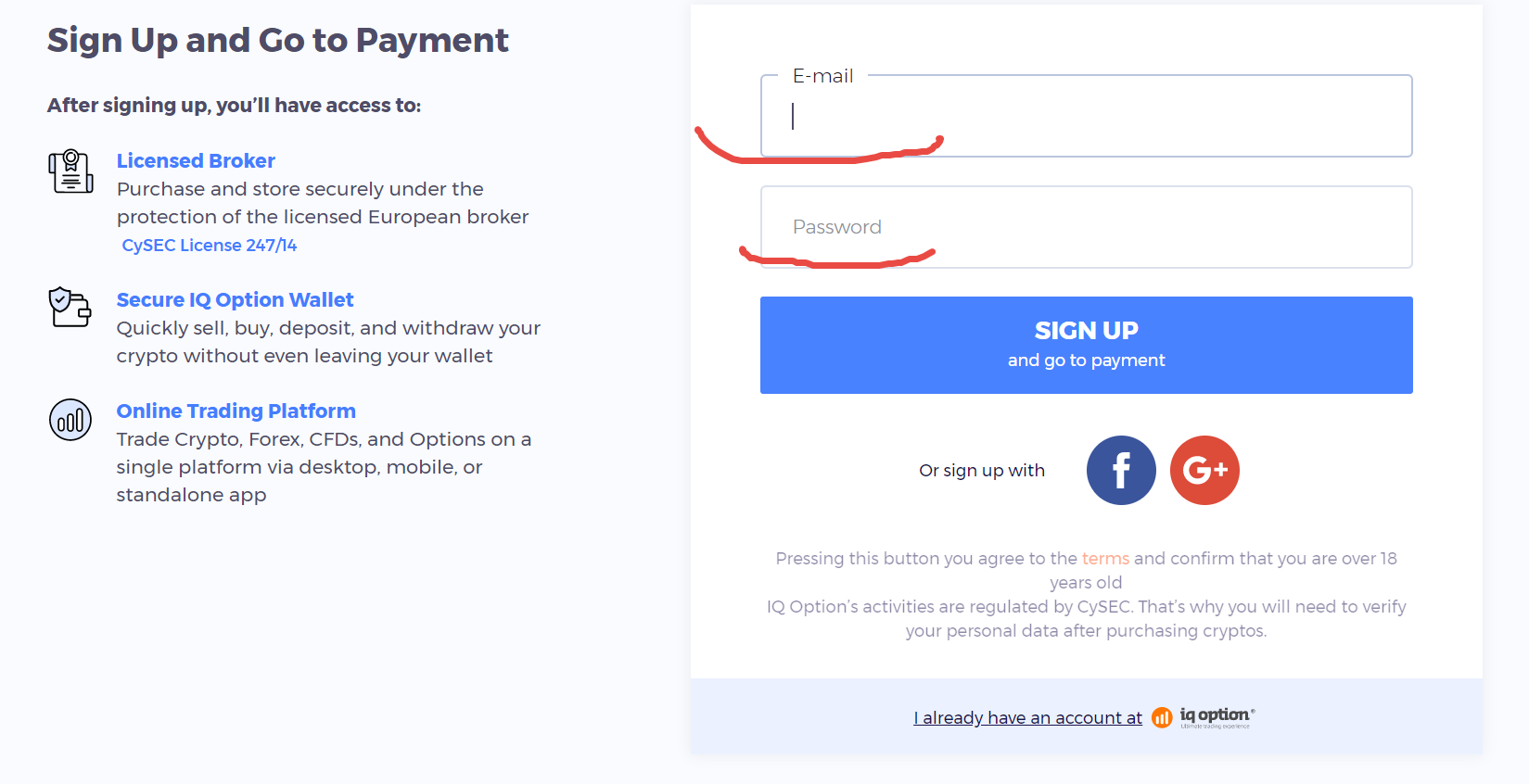 If you don't have account you need register iqoption account. You just need fill your email and the password. If you already have account you don't need register account.
3 step. Buy crypto currency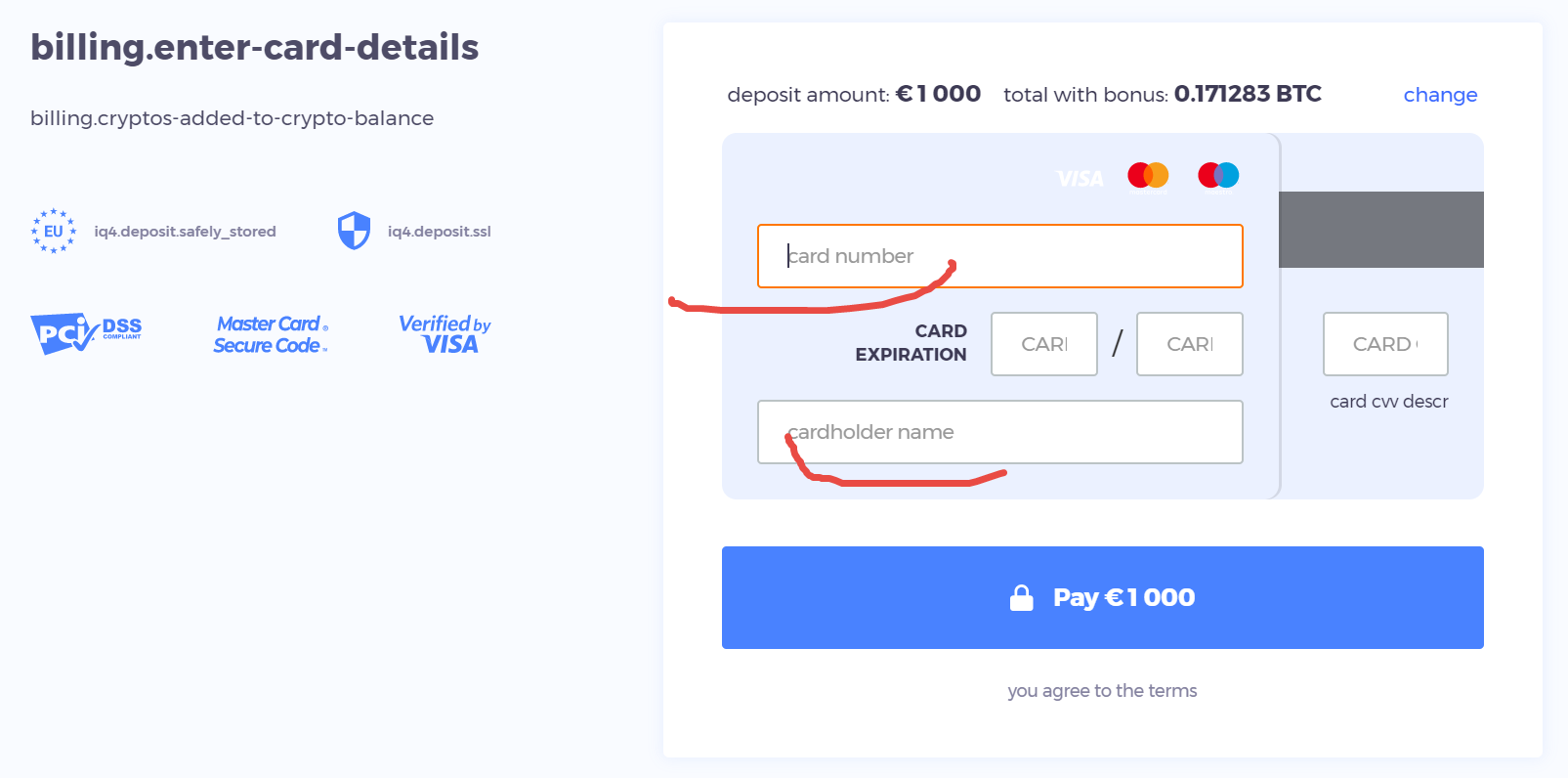 On this step you need use your bank card to purchase crypto currency. You can buy crypto only if you have 3d secure on your bank card!
4 step. Already have Iqoption account?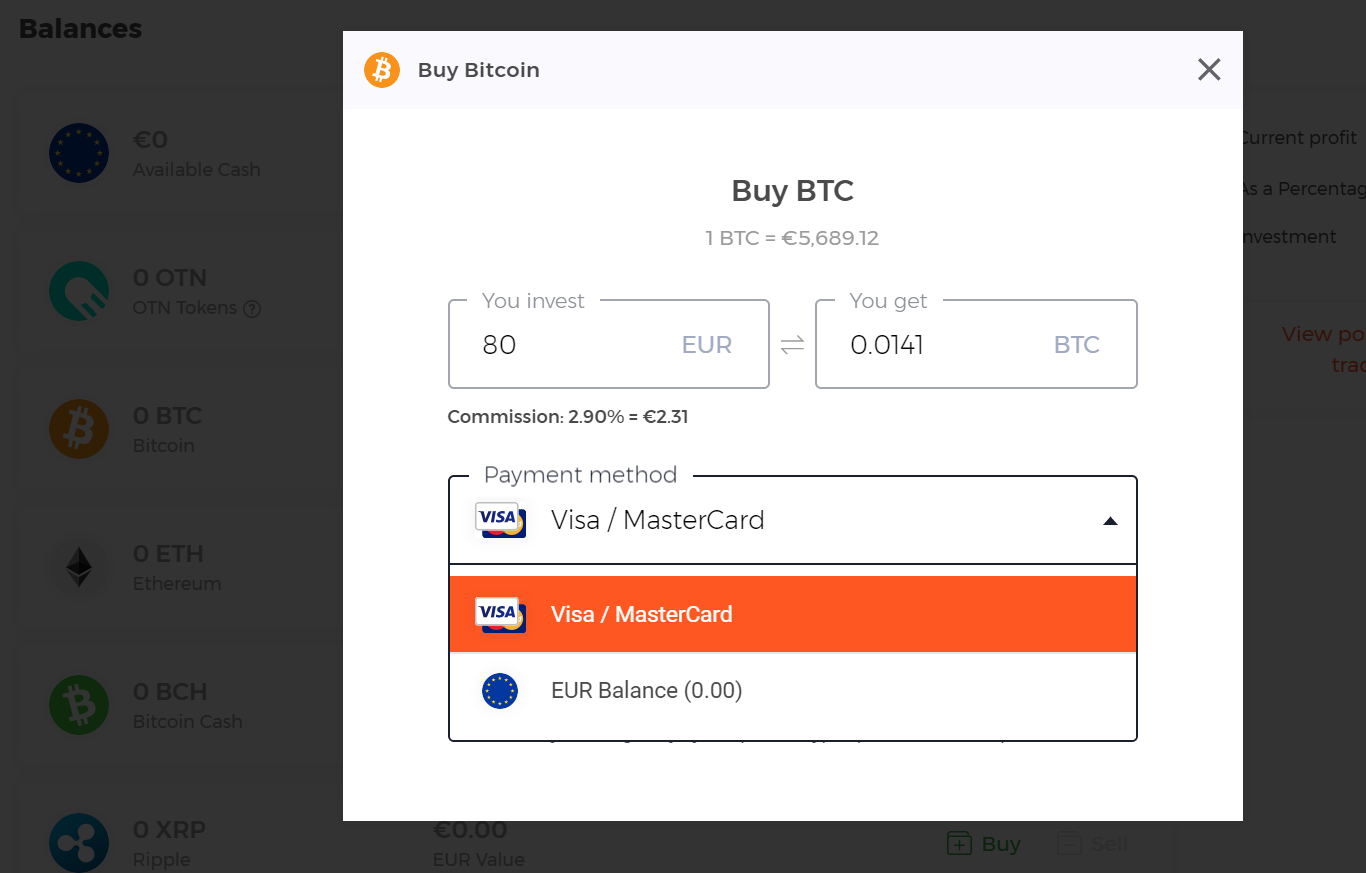 If you already have iqoption account you can buy crypto directly from your balance, you just need visit your My Wallet page and select any crypto for purchase.
Also to secure your account, we suggest you to use 2-step authentication. Each time you log in to the website, the system will require you to enter a special code sent to your phone number.
IqOptions Cryptocurrency CFD orders
All Cryptocurrency CFD orders are processed within the platform. While you can deposit in Bitcoin, you can not withdraw any crypto funds. All profit withdrawals are processed in fiat currencies.
What is cryptocurrency? you can find more info in the article: Cryptocurrency article
If you ready open Iq Options account please fill this form: